Gluten Free Grilled Flatbread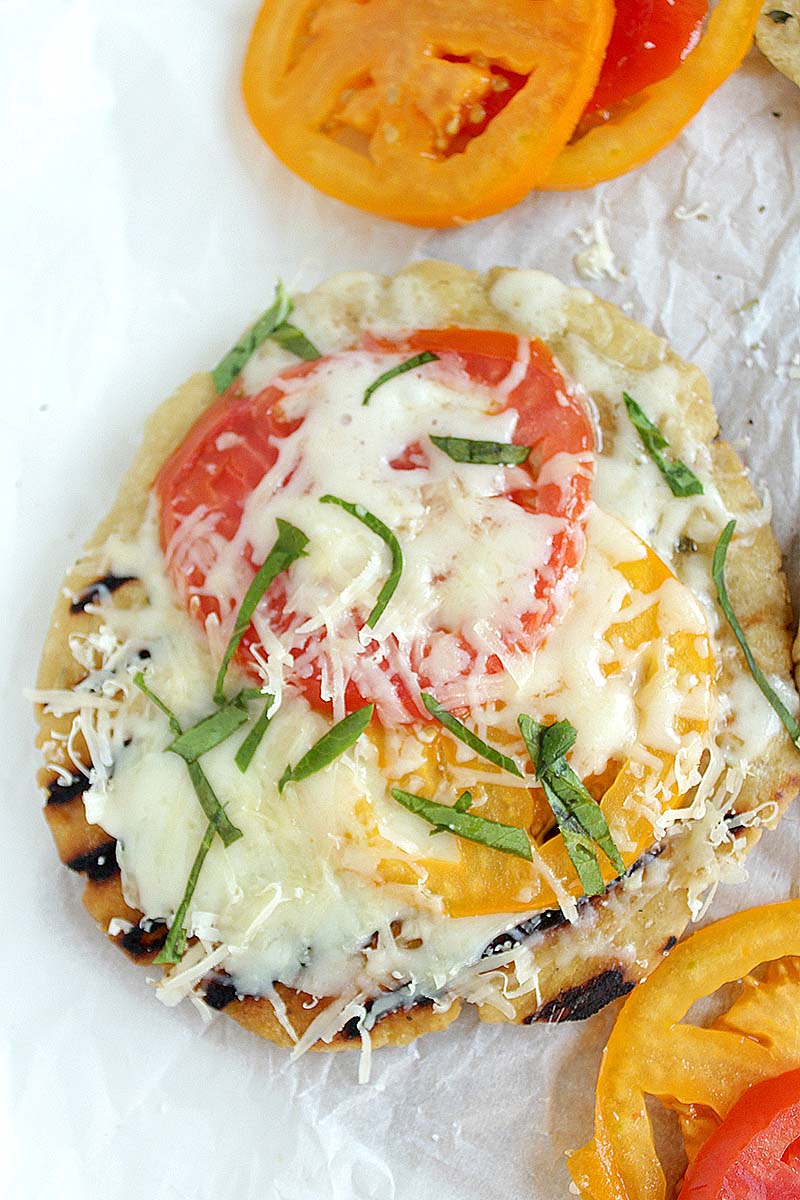 1½ tsp RED STAR Quick·Rise Yeast
1 cup warm water (110-115°F)
1 pinch sugar
1 Tbsp olive oil
1 cup all-purpose gluten free flour
¼ cup corn starch
½ tsp xanthan gum
½ tsp salt
Olive oil
1 tsp Italian seasoning
Mozzarella cheese
Heirloom tomatoes
Fresh Basil
Pesto or marinara sauce
In a large bowl whisk together yeast, water and pinch of sugar. Let sit 5 minutes, or until foamy.
Add in olive oil, flour, cornstarch, xanthan gum and salt.
Stir with wooden spoon until a small ball forms. Cover and set in a warm area for 30 minutes.
Preheat grill to medium-high heat (about 400°F).
Divide dough into 4 equal pieces. Using two sheets of parchment paper place one piece of dough between them and roll out to thin round disk, about ½-inch thick.
Brush both sides with olive oil and place on grill. Cook about 4 minutes on each side.
Remove from grill and sprinkle with ¼ tsp Italian seasoning. Top with desired toppings and place back on grill for about 3 minutes.
Serve warm.
Recipe created by Petit Foodie.
Recipe by
Red Star Yeast
at https://redstaryeast.com/recipes/gluten-free-grilled-flatbread/