Apple Crisp Coffee Cake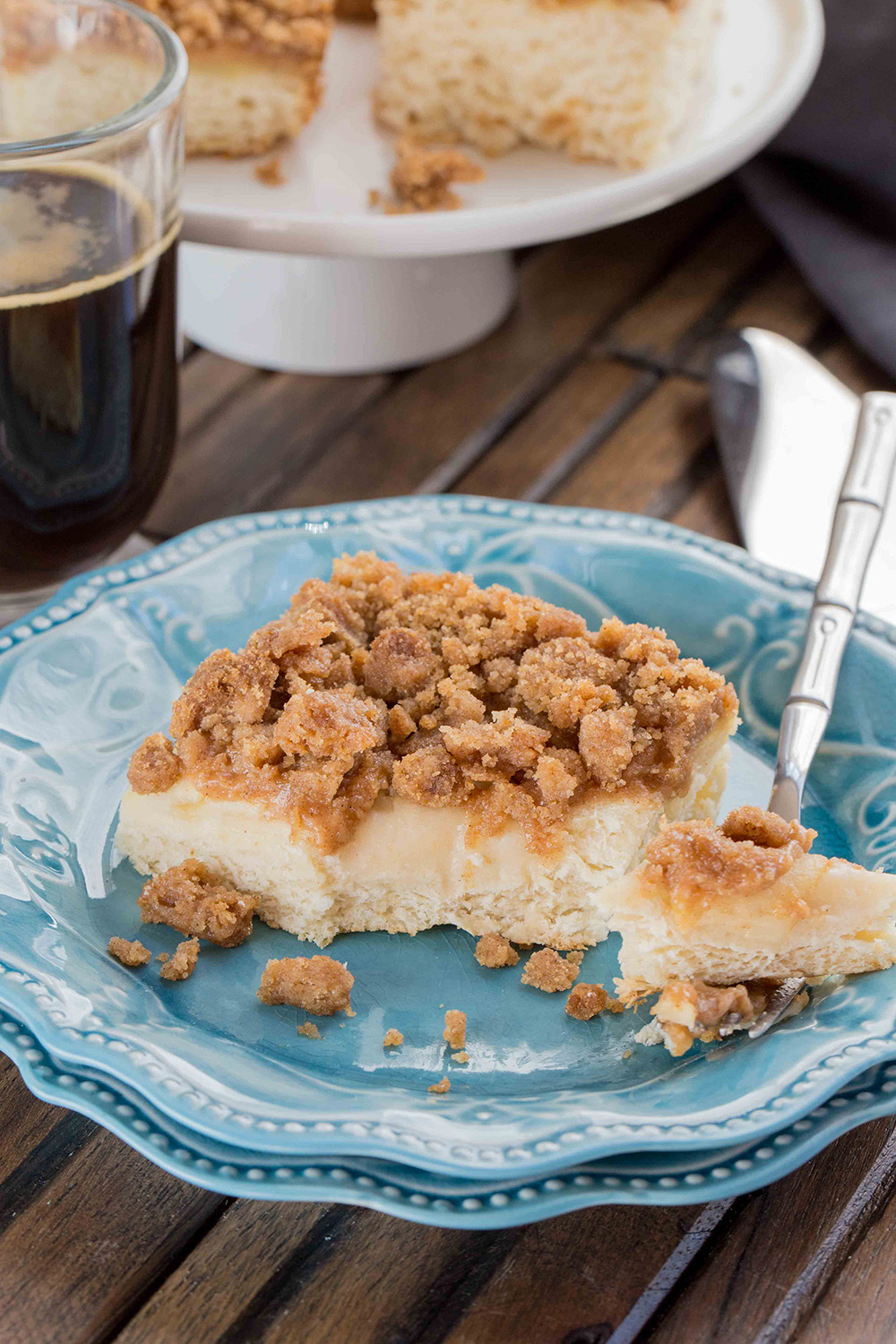 Yield:
Two 9-inch coffee cakes
3 cups all-purpose flour
2¼ tsp (one ¼ oz. package) RED STAR Platinum Yeast
¼ cup sugar
1 tsp salt
½ cup water
½ cup milk
6 Tbsp butter or margarine
4 apples
2 Tbsp lemon juice
1 cup all-purpose flour
1 cup packed brown sugar
2 tsp cinnamon
2 tsp lemon rind
½ cup butter or margarine
In stand mixer bowl, add 1½ cups flour, yeast, sugar and salt; combine using paddle attachment on low speed, mix well. In saucepan or microwave-safe dish, heat water, milk and butter until warm (120-130°F; butter does not need to melt). Add to flour mixture. Blend at low speed until moistened; beat on medium speed for 3 minutes. By hand gradually stir in enough of the remaining flour to make a soft batter. Cover bowl with plastic wrap and foil. Refrigerate for 4 to 24 hours.
Peel and slice apples. Sprinkle with lemon juice; toss lightly. Set aside.
Prepare Topping: Combine flour, brown sugar, cinnamon and lemon rind. With pastry blender, cut in butter until consistency of cornmeal.
Spread half of batter evenly into two greased 9-inch square cake pans. Arrange half of apple slices in three rows on batter in each pan; pressing in gently. Sprinkle Topping over apples. Cover; let rise in warm place until double, about 1 hour. Bake at 375°F for 25 to 30 minutes until golden brown. Cut in squares. Serve warm.
Recipe featured at My Kitchen Craze.