Apple Pecan Sweet Rolls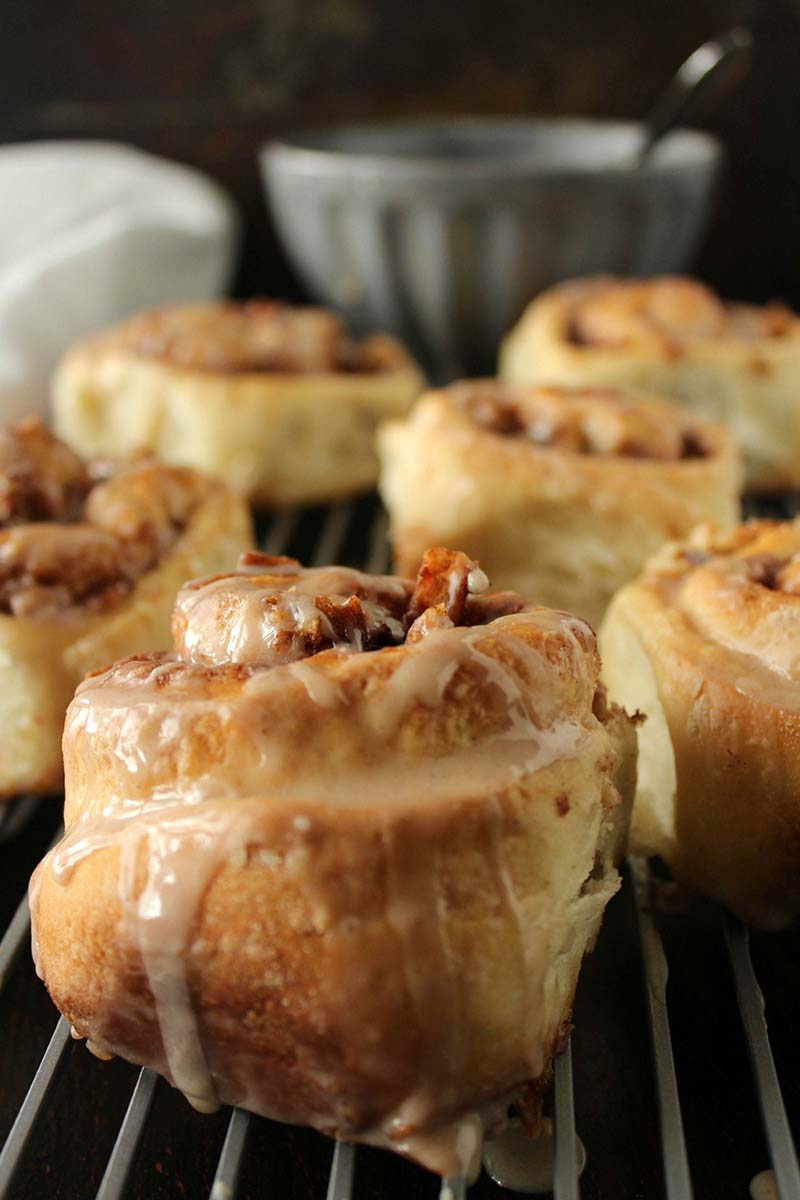 1 ½ tsp RED STAR Active Dry Yeast
½ cup warm water (110-115°F)
1 tsp sugar (to activate yeast)
½ cup milk
3 Tbsp butter
1 tsp salt
¼ cup sugar
1 egg
3 ½ cups bread flour
½ cup sugar
2 Tbsp cinnamon
2 apples, peeled, cored and diced
¼ cup butter
½ cup pecans
2 cups powdered sugar
5 Tbsp milk
1 tsp cinnamon
Pinch of salt
Combine water, yeast and 1 teaspoon of sugar in a large bowl. Let sit for 5 minutes to proof.
In a small pot over medium low heat combine butter and milk until butter is melted. Remove from heat and let cool.
Add in egg, milk mixture, salt and sugar to yeast mixture.
With a wooden spoon or dough whisk, slowly mix in flour, 1 cup at a time.
Turn dough out on a well-floured surface. Knead the dough until a smooth ball forms.
Place dough in a warm area covered with a clean tea towel for one hour or until dough has doubled in size.
Meanwhile, in a sauté pan add apples and 1 tablespoon of butter. Sauté until apples are tender, about 3-4 minutes. Remove from heat and let cool.
Once dough has risen, roll out on a well-floured surface to be about 12x24-inches.
Spread remaining softened butter on dough, sprinkle on sugar, cinnamon and evenly spread out the cooled apples and pecans.
Starting with the short end, roll dough tightly. Cut into 1 inch rolls.
Place on a well-greased baking pan.
Let rise in warm area for 30 mins.
Preheat oven to 350°F.
Bake rolls for 25-35 minutes, until rolls are golden brown.
While rolls are baking, make the icing: mix together powder sugar, cinnamon and milk and pinch of salt in a small bowl.
Remove rolls from oven and let cool.
Once cooled drizzle glaze on top.
Recipe created by Petit Foodie.