Fluffy No Knead Refrigerator Rolls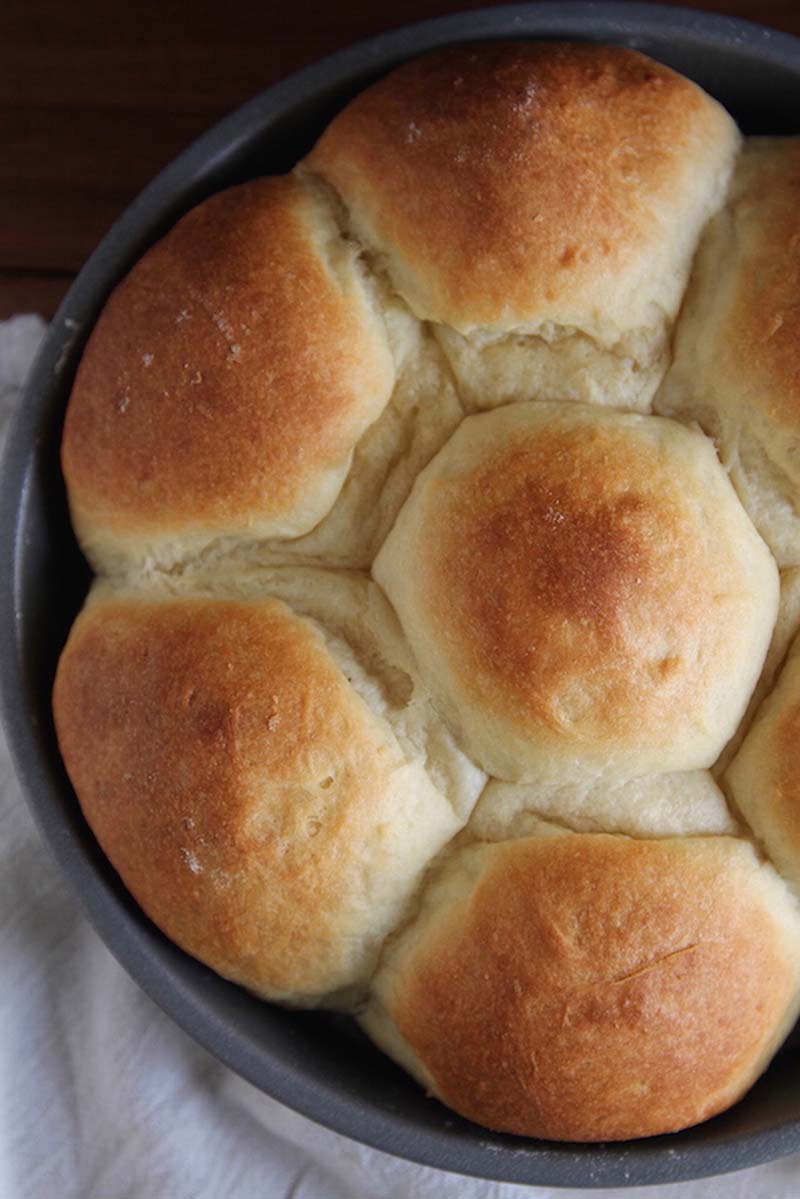 1 cup shortening
1 teaspoon salt
½ cup sugar
1 cup boiling water
2 packages (4½ teaspoons) RED STAR Platinum Yeast
1 cup warm water (110-115°F)
2 eggs, lightly beaten
6 cups sifted flour
Dissolve shortening, salt and sugar in 1 cup of boiling water in a large mixing bowl. Mix and let cool to 110-120°F (shortening does not need to completely melt).
Dissolve yeast in 1 cup of warm water. Add to the cooled shortening mixture along with the eggs. Whisk thoroughly to combine. Stir in the flour until well combined.
Top the bowl with lightly greased foil and place in the refrigerator for at least 6 hours or up to 48 hours.
When ready to bake, remove dough from the refrigerator. Gently turn dough out onto a lightly floured surface and divide into 16 equal pieces. For each piece, tuck the edges under until the top of the dough is taut, like a bubble of bubble gum. Then place the roll on the floured surface, "bubble" side up, and roll it between your hands in a clockwise motion to tighten up the roll. Repeat with each dough piece.
Place rolls in 2-3 greased cake pans or 1 greased 13x9-inch pan. Cover lightly and let rise for one hour.
While rolls rise, preheat oven to 425°F . Bake rolls for 20-25 minutes, until deeply golden on top.
Recipe created by Stephie Cooks.
Recipe by
Red Star Yeast
at https://redstaryeast.com/recipes/fluffy-no-knead-refrigerator-rolls/