Glazed Yeast Doughnuts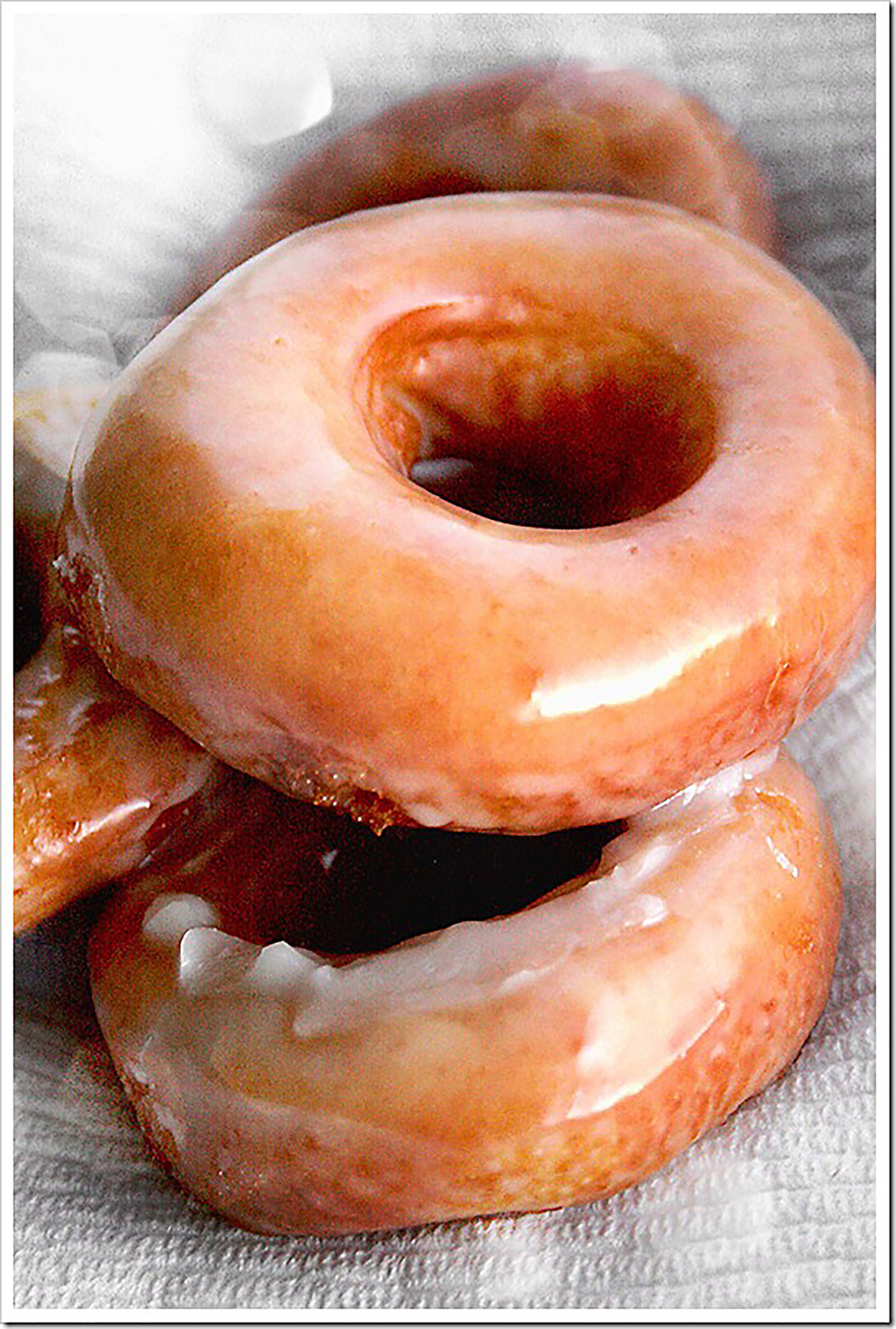 ½ cup milk
¼ cup water
¼ cup vegetable oil
1 egg, room temperature
1 tsp salt
¼ cup sugar
3 cups bread flour, divided
1 package (2¼ tsp, ¼oz, 7g) RED STAR Active Dry Yeast
1 cup sifted powdered sugar
2 Tbsp boiling water
¼ tsp vanilla
Have liquid ingredients at 80°F and all other ingredients at room temperature. Place ingredients in pan in the order specified in your owner's manual. Select dough/manual cycle. Do not use delay timer. Check dough consistency after 5 minutes of kneading. The dough should be in a soft, tacky ball. If it is dry and stiff, add water, ½ to 1 tablespoon at a time. If it is too wet and sticky, add 1 tablespoon of flour at a time. After dough cycle is complete, continue with Shaping, Rising and Frying instructions below. See our Bread Machine section for more helpful tips and information.
Turn dough onto lightly floured surface; punch down to remove air bubbles. Divide dough into 2 parts. On lightly floured surface, roll each half into a 12 x 6 -inch rectangle. Cut with 2 ½ -inch doughnut cutter. Place on lightly floured cookie sheets. Cover; let rise until indentation remains after touching. In large heavy pot, heat 4 inches of vegetable oil to 400°F. Fry doughnuts a few at a time, turning once, until golden brown. Drain on absorbent paper towels. Glaze doughnuts (see below) or shake warm in a paper sack with sugar.
Make Glaze: In small bowl, combine all ingredients and blend until smooth. Dip warm doughnuts into glaze. Place on racks until glaze hardens.
You can substitute Instant (fast-rising) yeast for Active Dry Yeast. Traditional methods- replace 1:1. Expect your dough to rise faster; always let your dough rise until 'ripe'. Bread Machines- use ½ tsp Instant yeast (or ¾ tsp Active Dry yeast) per cup of flour in your recipe. Visit our Lessons in Yeast & Baking for more information.
Photo credit: Doughmesstic.