Eggnog Cinnamon Rolls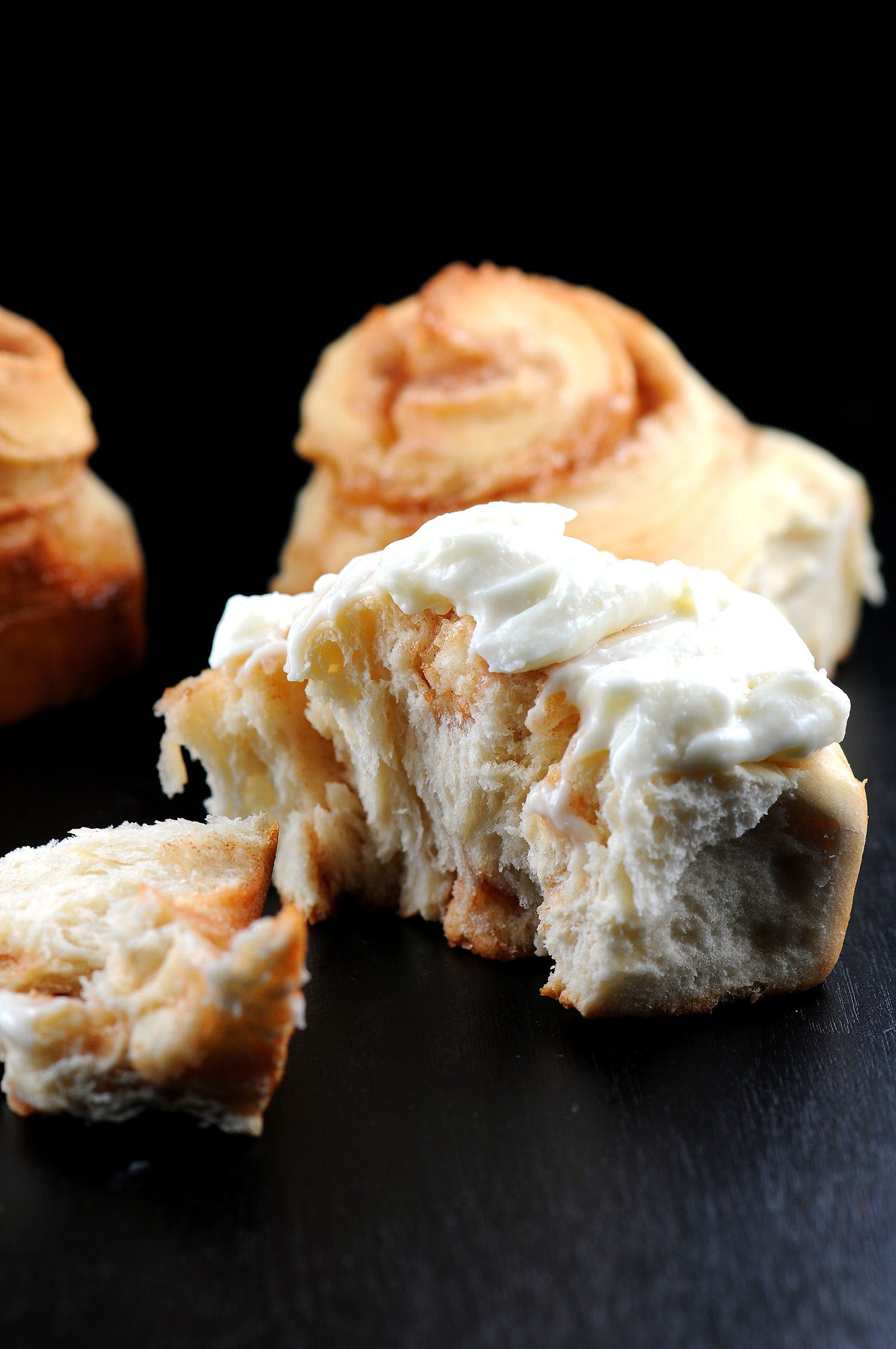 2 cups eggnog
6 Tbsp granulated sugar
2 tsp salt
¼ cup unsalted butter
1 egg, slightly beaten
1 package (2¼ tsp, ¼oz, 7g) RED STAR Active Dry Yeast
¼ tsp ground nutmeg
6 cups all-purpose flour
¼ cup unsalted butter, melted
1 cup granulated sugar
2 tsp ground cinnamon
6 oz cream cheese (at room temperature)
1 ¼ cup powdered sugar
1 Tbsp Bourbon
1 Tbsp eggnog
Place eggnog in a saucepan over medium heat and bring just to a boil.
Combine 6 tablespoons of the sugar, the salt, and the butter in a large bowl, pour the hot eggnog over it, and let cool to 110-115°F.
Add egg and yeast to the cooled mixture, and mix well with wooden spoon or dough whisk.
Add the nutmeg and flour; mix until the dough is soft.
Transfer the dough to a well-floured board and knead until very smooth and elastic, about 5 minutes (you can also use a stand mixer with a dough hook if you don't knead by hand).
Place the dough in a large, well-greased bowl, cover with plastic wrap, and let rise until doubled in volume, about 1 hour.
Grease a 9X13-inch pan; set aside.
Punch the dough down, place on a well-floured board, and roll it out into a 10x24-inch rectangle and brush it with the melted butter.
Combine the sugar and cinnamon and sprinkle the mixture over the butter.
Starting at one of the long sides, roll the dough up, and pinch the seam tight to seal.
Using a serrated knife, cut the dough into 2 inch thick slices, and place them in the prepared pan. Cover with plastic wrap and let rise one more time, until doubled in size, about 1 hour.
Preheat the oven to 350°F.
When the rolls have risen, bake until golden brown, about 25 minutes. Let cool for about 5 minutes.
While rolls are cooling, prepare the icing (recipe follows). Drizzle the icing over the rolls and serve warm.
Mix all the ingredients together until smooth. If too thin add more powdered sugar; if too thick, add more eggnog.
Recipe created by Sweet Recipeas.